After bringing little Avery into the ring and challenging her to see which one of them could get the crowd roaring the loudest, he learned that he should be careful who he picks on!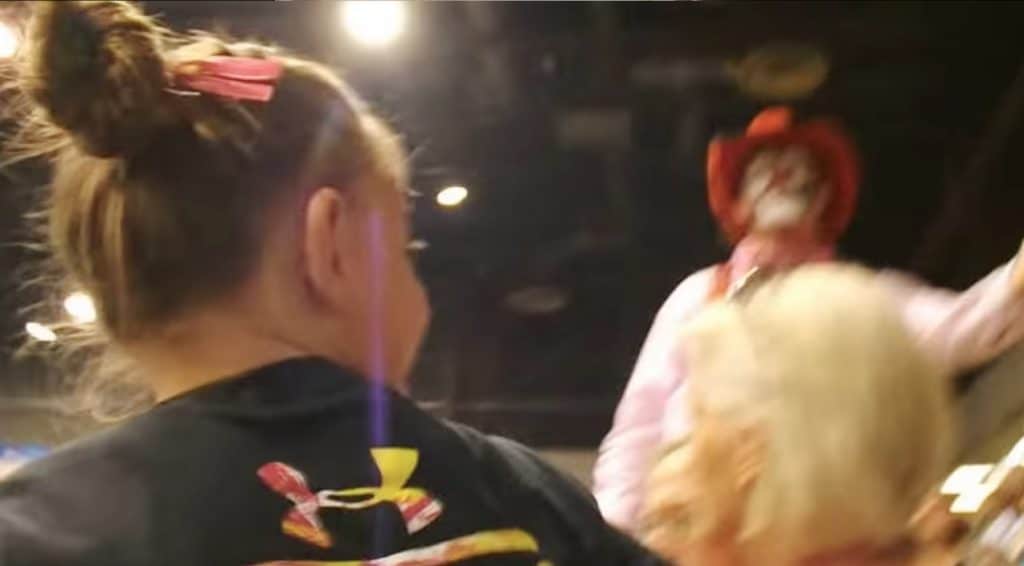 Avery, who was just 9-years-old at the time, took the challenge in stride and isn't one to back down even though the rodeo clown had some seriously good dance moves.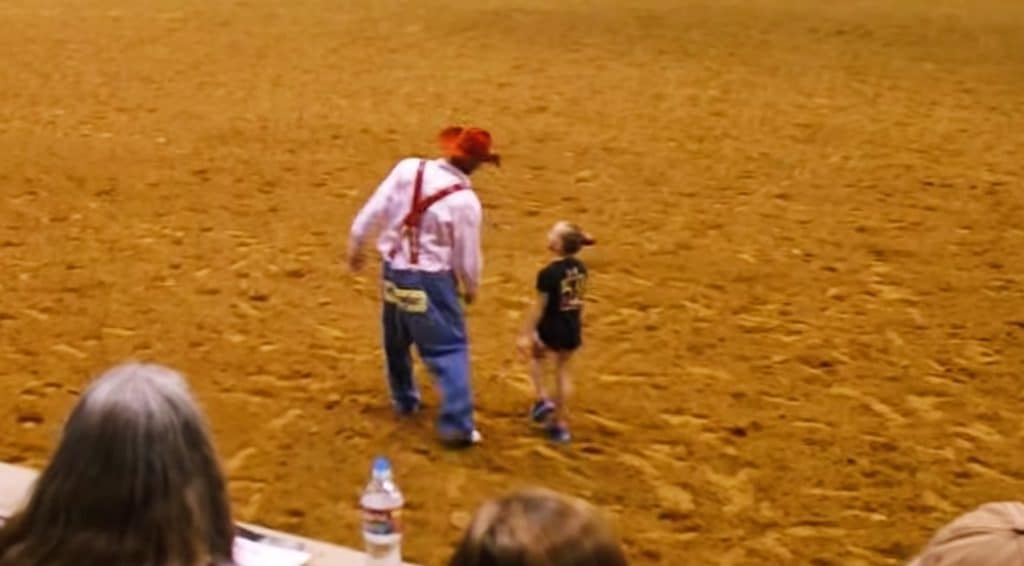 Going through two rounds of dancing and cheering trying to get the crowd to cheer louder than one another, Avery and the rodeo clown agreed that she could have one more chance to prove herself!
"She says she wants one more chance," He told the crowd through his microphone. "Alright! Let's see what you got! One more chance and that's it!"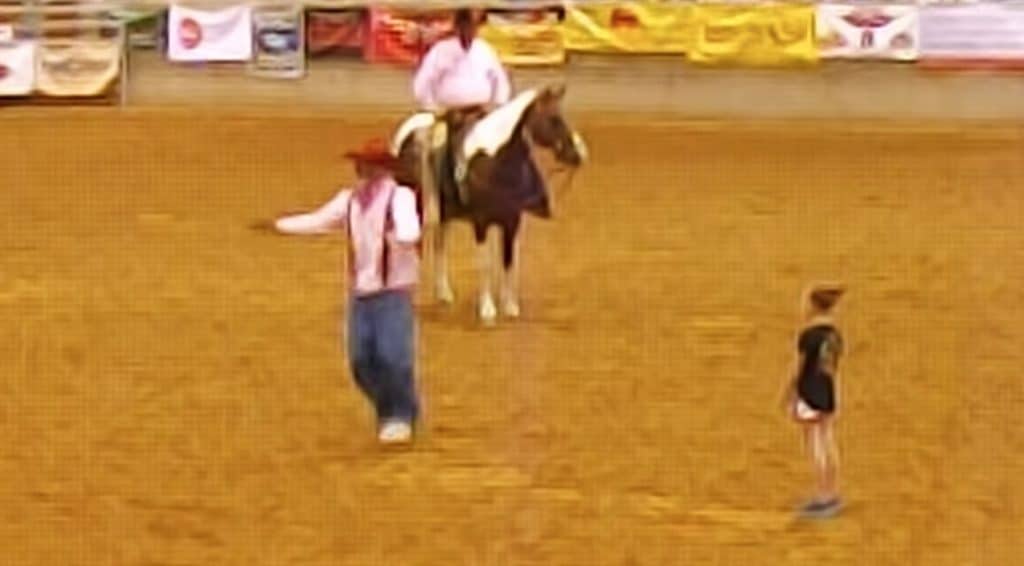 With that, little Avery takes of at a break-neck pace running across the arena's dirt floor. For a few seconds it's hard to tell exactly what was going to happen next…but then, Avery launches into what looks like a professional gymnast's floor routine that sends the audience into a complete frenzy!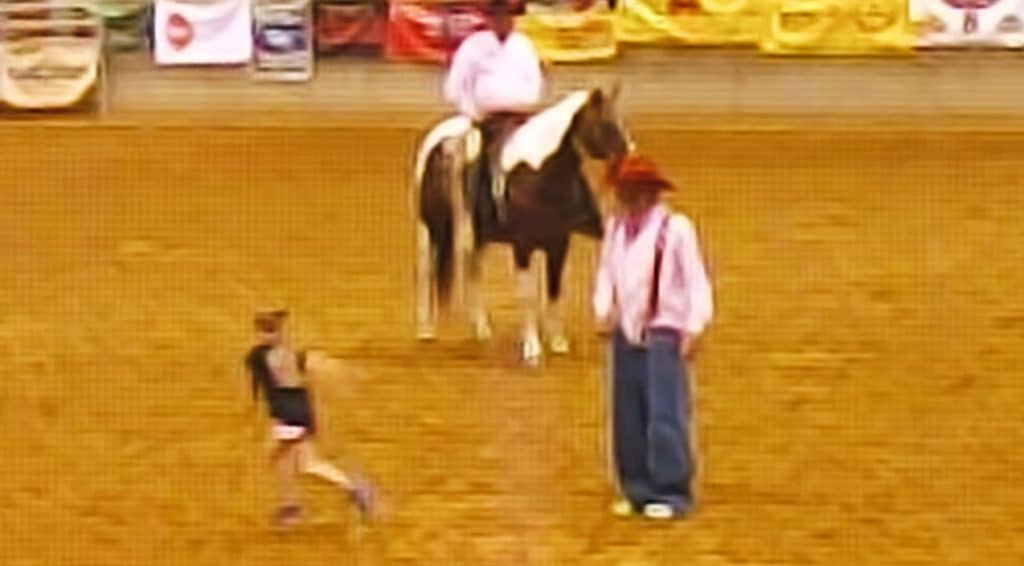 With the amount of applause she got during and after her routine, it's clear that Avery had this clown beat.
Watch this impressive 9-year-old show a rodeo clown exactly what she's made of in the video below!