The Duet That Fought Its Way Up The Charts
By now we're sure you've heard Keith Urban and Carrie Underwood's duet "The Fighter," since it took country music by storm. On February 15, 2017 Urban and Underwood debuted the fun-loving music video for the tune, and fans couldn't get enough.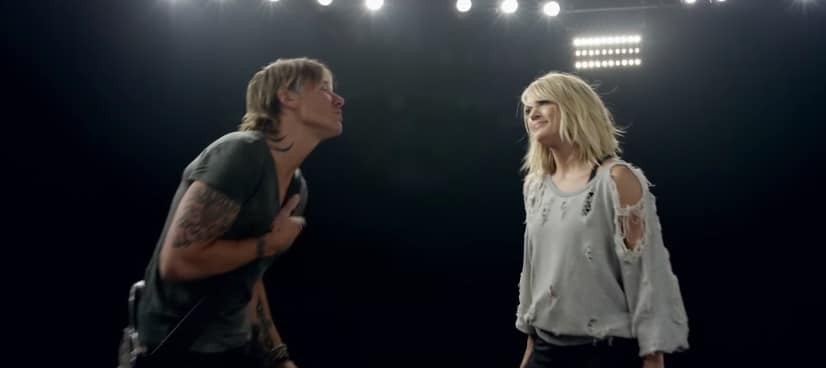 That video went on to win the CMT Music Award for Collaborative Video of the Year at the 2017 ceremony.
Nicole Helped & Here's How
But long before the music video was released, it was a different video of "The Fighter" that went viral. That video was filmed  between Urban and his wife Nicole Kidman, and the track wasn't even a single at the time.
The cute video shows Urban and Kidman lip-syncing along to the tune, with Kidman taking on Underwood's part. It turns out that Kidman's role in the success of "The Fighter" is a fitting one, since Urban actually wrote it with her in mind.
Urban has opened up about his inspiration behind "The Fighter" on several occasions, as he did during an interview with ET in February 2017:
"It's a song about protecting the one you love, so that they don't have to take the blows of the world, and can stay pure…it's kind of nice when someone can take the blows for the one you love. That's what the song's about."
How She Reacted At First
While walking the red carpet together at the ACM Awards in 2017, Kidman was asked how she felt when she learned that Urban wrote "The Fighter" about her. She admitted that she couldn't help but cry when he told her.
"I remember when he first played it for me, and I started to cry because…he writes these things – they come out of I don't know – and they're like beautiful gifts," she said.
How sweet is that? Now the song that Urban wrote for his beautiful wife is known as a huge country music hit!