Miranda Tackles Major Crossover Hit
Miranda Lambert has proven that she isn't scared of anything, not even the largest U.S. crossover hit in the past 25 years, "Rolling In The Deep."
"Rolling In The Deep" was released in 2010 on British singer-songwriter Adele's second studio album, 21. The song helped Adele achieve worldwide fame, and was a number one hit in 11 countries.
Considering the popularity of the song, it's no wonder that Lambert decided to perform her own rendition of it at her Cause For the Paws event in Tyler, Texas on April 30, 2011.
Thank u Tyler Texas and the fans that came to cause for the paws sat night!! Can't wait to see how much $ we made for Muttnation Foundation!

— Miranda Lambert (@mirandalambert) May 3, 2011
Bringing Some Girl Power To It
Lambert was joined by her friends and Pistol Annies bandmates Ashley Monroe and Angaleena Presley, who sing background vocals during the performance.
While the original version of the song has more of a bluesy feel, Lambert's rendition is distinctly country. Wearing a little black dress and a leather vest with rhinestones, she stomps her feet along to the music.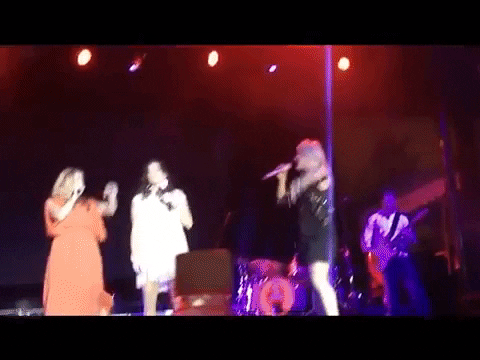 You can tell that Lambert is really into the song, as she often throws her head back when she holds out the long notes. 
Toward the end of the performance Lambert marches toward the crowd, a clear look of determination on her face as she sings.
According to the cheers from the crowd, everyone seemed to enjoy listening to Lambert and the Pistol Annies perform Adele's huge hit.
Watch Lambert and the Pistol Annie's energetic performance of "Rolling In the Deep" in the video below.