During the opening night of her Meaning of Life Tour, Kelly Clarkson gave fans one show they'll never forget. From crushing her early 2000s classics to taking charge of her newest hits, there was never a dull moment. But it wasn't the pop-hit jam sessions that fans are talking about this time. Clarkson took on her own cover of Miranda Lambert's "Tin Man" and not a dry eye was left in the audience.
Girl Power Lineup
The highly anticipated Meaning of Life Tour is Clarkson's first headlining tour in three years. Her girl power of a line-up left fans sprinting to the box office to get their hands on a pair of tickets. Joining her on the road is country singer, Kelsea Ballerini and season 14 winner of The Voice, Brynn Cartelli. Each singer brings something different and unique to the stage and that's exactly the experience she wanted for her fans.
Last night, Clarkson kicked off the opening night of her tour in Oakland, CA. After serenading fans with a night of unforgettable classics, she slowed things down a bit. Taking the stage with a sassy high ponytail and black dress, she began to perform Lambert's "Tin Man."
Timeless Talent
The soulful song showcases Clarkson's powerhouse vocals. Her golden voice accompanied by her on-point runs left fans stunned at her raw talent. It was a beautiful moment for everyone in the venue as Clarkson's country roots really shined.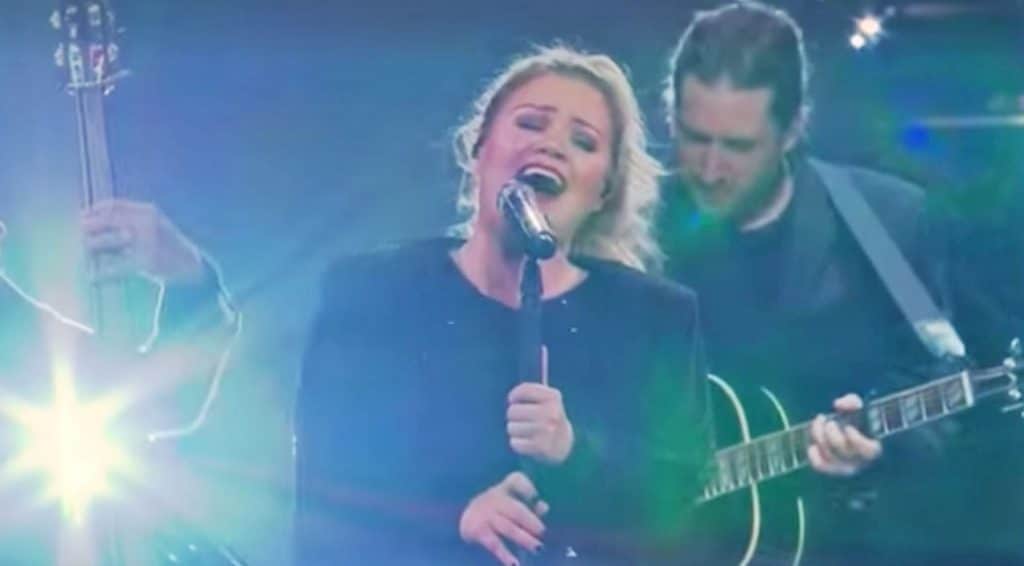 Following her emotional performance, a fan took to Twitter to share Clarkson's response.
"I hope I did it justice, Miranda. I love that song… I was cleaning out my closet and I had my phone on and that came on and I was like, 'Whaaaat?' I was bawling. I was a sobbing mess."
Although this isn't an easy song to sing, Clarkson absolutely blew it out of the water. Her talent runs deep y'all! We can't wait to see what other surprises she has planned while on tour.
Check out Kelly Clarkson's breathtaking "Tin Man" rendition below.